Midwest Wooden Pallets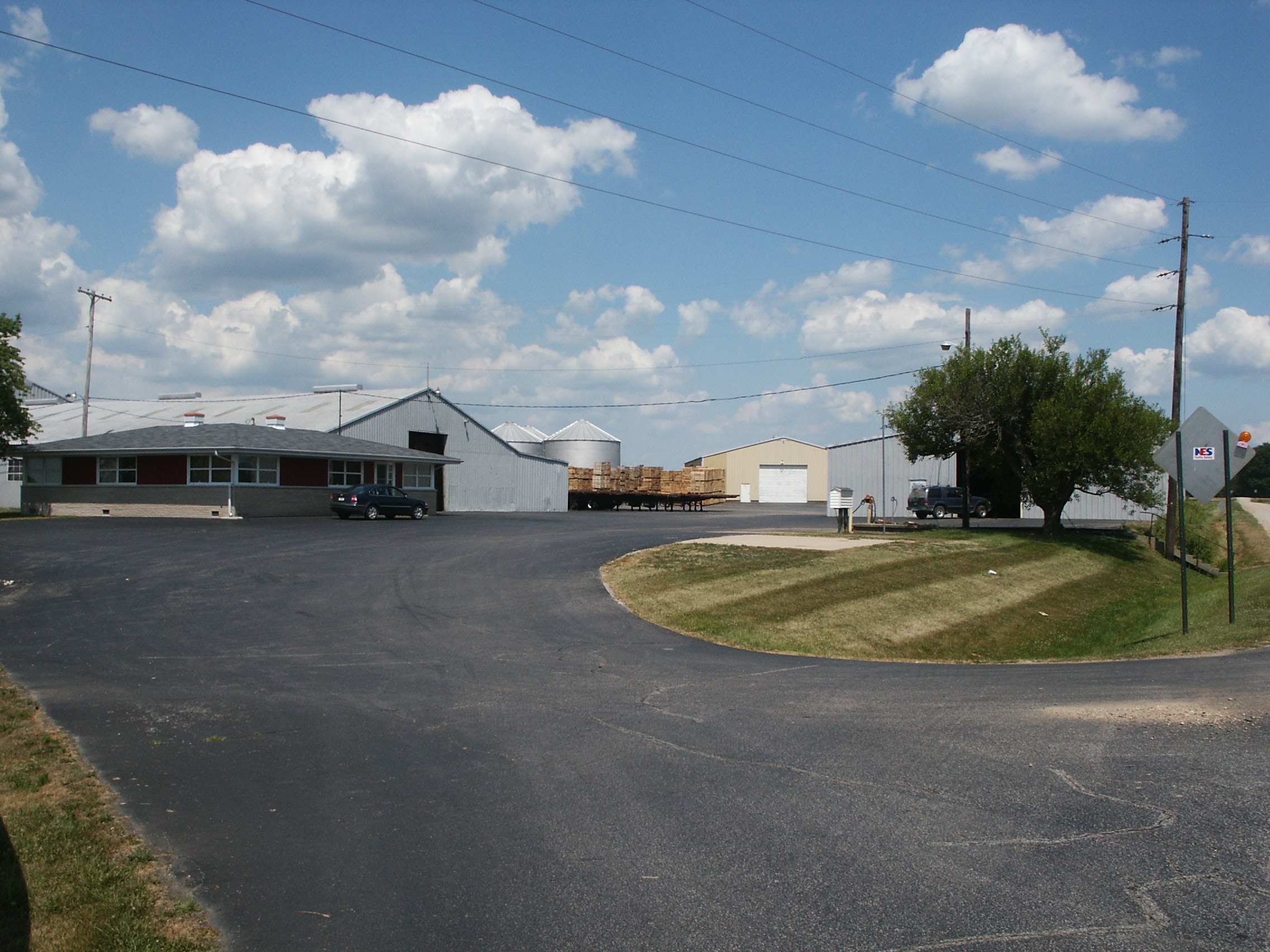 Dodd Saw Mills, Inc started as a sawmill in the 1940's, but the sawmill portion of the business was sold in the late 1950's in order to allow the company to concentrate its efforts on manufacturing wooden pallets for the midwest market.
Dodd Saw Mills. Inc. continued to grow and expand over the years and now our production can reach over 3,500 pallets in an eight-hour shift. A vast majority of our pallets are built on automated nailing machines, but some specialty pallets require manual construction.
We have the ability to heat treat, notch, chamfer, band notch, round corner, clip corner, brand, paint, band, and carry out various other customizations on pallets. We have recently added Cosco style pallets to our production line due to recent demand shifts and have made pallets up to eight feet in length.
We stencil "Dodd" on an inner stringer or mark with a "D" at the end of your stencil in order to ensure we keep our quality at a premium.
Dodd Saw Mills Trucking, Inc has a fleet of 6 tractors, 3 van trailers, and 11 flatbed trailers to deliver the pallets when the customer requires. Shipments may also be made on your trucks or by common carrier.
Due to the volume of material we process, we have several suppliers. We are currently purchasing hardwood lumber from 8 sawmills. The suppliers that we utilize cover a large geographical area so that localized weather conditions do not severely effect our lumber supply.
We ask that you would consider us for fulfilling your wooden pallet needs.
Katrina Glascock, Plant Manager